EA e Maxis hanno rivelato oggi la Collezione Simtima e il Kit Oggettini da Bagno di The Sims 4, disponibili per PC (tramite EA App), Mac (tramite Origin), Steam, PlayStation 5, PlayStation 4, Xbox Series X|S e Xbox One il 19 gennaio.
In questa stagione, i Simmers possono creare l'atmosfera con i divertenti e civettuoli capi d'abbigliamento intimi della Collezione Simtima, con pizzi, spalline e silhouette che mettono il "woo" in Woohoo.
Aggiornate il guardaroba intimo dei vostri Sims con materiali, colori e modelli affascinanti. Body in pizzo, una varietà di modelli di biancheria intima e boxer con stampe giocose renderanno le camere da letto dei vostri Sims come delle passerelle!
The Sims ha collaborato con MeUndies (link al loro sito QUA) per progettare articoli assortiti nel kit della collezione Simtimates che si adattano a ogni corpo, con stampe divertenti che mettono in risalto l'individualità e la personalità, consentendo ai vostri Sims di stare comodi ed entrare in intimità.
Sia per MeUndies che per The Sims è importante che le persone e i Sims si sentano sicuri e forti del proprio corpo e, di conseguenza, dei propri vestiti. Gli articoli stanno bene a tutte le forme e a tutte le taglie.
Aggiungete fiducia agli armadi dei vostri Sims con stili di camera da letto ispirati alle tendenze della moda di oggi!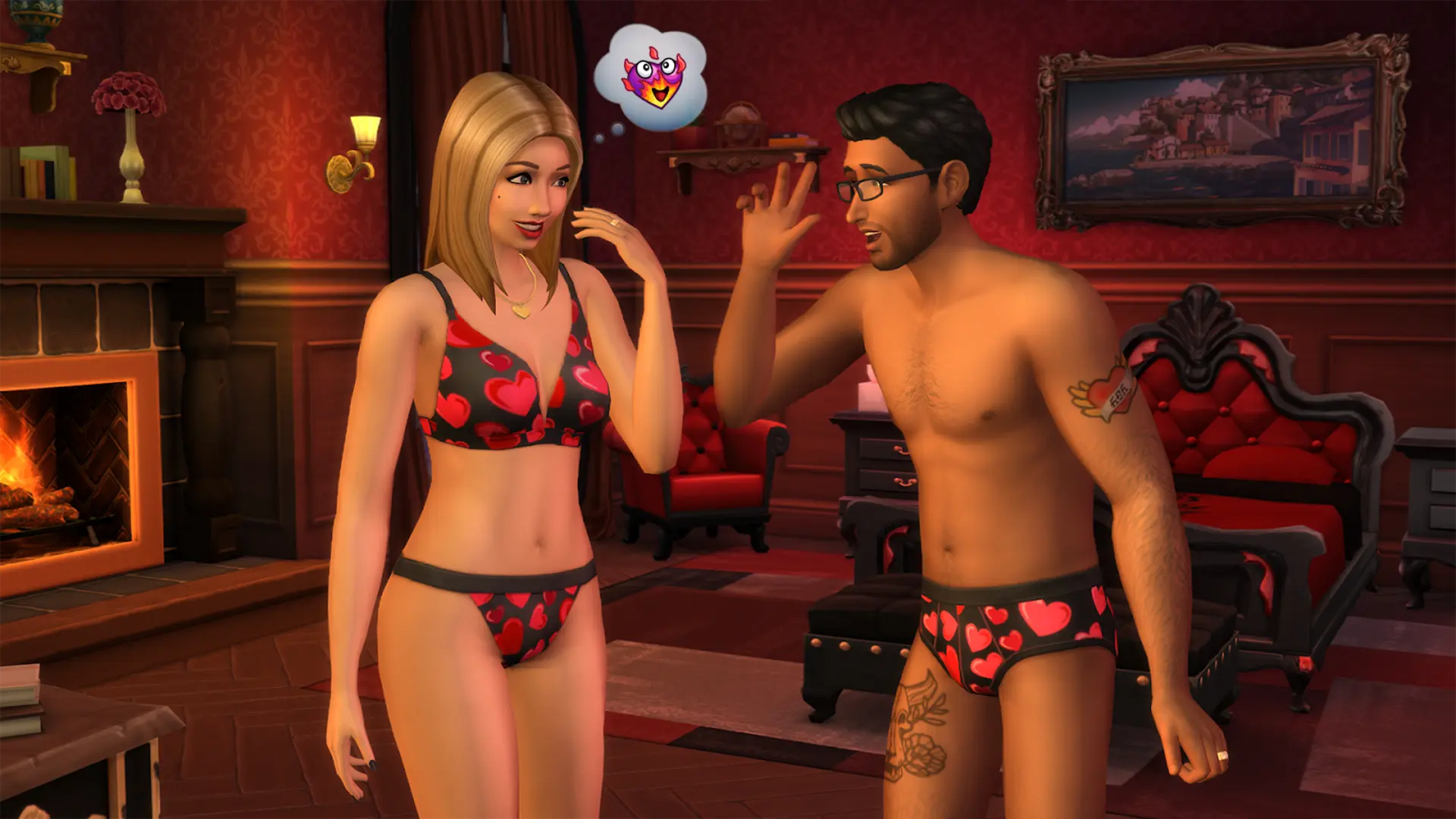 Il Kit Oggettini da Bagno, invece, incoraggia i Sims ad accettare il disordine della vita quotidiana. Sia che vogliate lasciare trucchi e pettini sparsi sul bancone, sia che vogliate dare ai vostri Sims dei cassetti aggiuntivi per tenerli in ordine, la scelta è vostra con questa collezione, che presenta arredi da bagno per tutte le età.
Dalle simpatiche decalcomanie per bambini alle dentiere della nonna, questo kit ha qualcosa per tutti. Trasformate il bagno del vostro Sim in un elegante rifugio dove fuggire dal caos della vita. Oppure, lasciate che il caos si diffonda e che il vostro Sim abbracci completamente il disordine. Con questo kit è possibile creare spazi che riflettono le personalità di diversi Sims.
Per ulteriori informazioni su The Sims 4 e tutti i suoi contenuti vi invitiamo a visitare il sito QUI!