Ebbene cara tribù, possiamo finalmente parlarvi nel dettaglio di come ci è sembrato nella demo hands on proposta da Nintendo durante l'evento post E3 il remake di The Legend of Zelda: Link's Awakening, originariamente uscito per piattaforma Game Boy, ed ora nelle nostre mani attraverso l'ibrida della casa di Kyoto Nintendo Switch.
Feeling indimenticabile
Premettiamo che questo titolo ha fatto parte della nostra infanzia, facendoci muovere i primi passi all'interno del fantastico mondo dell'eroe biondo vestito di verde, e, come colorò la nostra infanzia, così fece anche con milioni di giocatori. L'importanza che ebbe Link's Awakening nell'industria videoludica fu fondamentale, dal sistema di assegnamento degli equipaggiamenti (eccelsamente riproposto anche nella versione remake), ma soprattutto ci ha permesso di spostare una delle IP di Mamma Nintendo, diventata un cult su console fissa, in una versione portatile senza precedenti, per ben due volte, persino nella sua versione Game Boy Color con una grafica non solo rivisitata, ma che emulava perfettamente una bellezza grafica ed un comparto artistico che all'epoca si poteva avere solamente su console.
Un passato sempre molto attuale
Ci siamo ritrovati quindi in quella Hyrule che non abbiamo mai dimenticato, ma in una veste grafica completamente diversa, e decisamente più avanguardistica, che ripropone uno stile che si rifà ai plastici e ai modellini (probabilmente ispirato alla moda che molti giapponesi hanno, ossia di costruire diorami per riproporre attraverso le action figure i livelli più memorabili). Link's Awakening, quindi, ha uno stile tutto suo, che strizza l'occhio alle sprite cartoons viste nelle sue precedenti versioni, ma rifacendosi a uno stile plasticoso, dove giochi di lui e textures/materiali dei modelli 3D rendono tutto "finto" e nel contempo affascinante. Si riporta così un gameplay (seppur rimasto agli anni'90) contestualizzato ad un aspetto grafico che apre il cuore, soprattutto adattato alla tecnologia di Switch, che non permette alla mente di viaggiare come accadde per l'8bit, ma ci propone appunto qualcosa che ha un aspetto semplice, immediato ma soprattutto fresco, vivace e coloratissimo.
La riscoperta di una pietra miliare
Il gameplay è rimasto invariato e, appena catapultati in gioco, non abbiamo potuto non approfondire un'esplorazione dettagliata, dove i ricordi si mescolavano con ciò che veniva trasmesso attraverso lo schermo. I dungeon, come anche nella versione originale, si presentano con un level design di grande manifattura, e, naturalmente fedelissimo a quello che è l'origine dell'opera. Un omaggio quindi, oltre che un semplice remake, ad uno dei titoli più importanti ed entusiasmanti della saga, ma anche dell'intera industria videoludica marchiata Nintendo.
The Legend Of Zelda: Link's Awakening per Nintendo Switch presenta una colonna sonora completamente riarrangiata: potremmo quindi sentire i brani storici, dai più iconici, a quelli più esclusivi del titolo, completamente riadattati al remake, risultando una delle O.S.T. meglio realizzate.
In conclusione, questo remake ci ha davvero entusiasmati, la sua complessità è rimasta invariata sotto ogni punto di vista, uno del migliori titoli della saga, riproposto in maniera eccellente e con chicche davvero degne di nota. Non c'è quindi da stupirsi se questo remake è uno dei titoli appartenente alla line up 2019 di Nintendo Switch che più aspettiamo.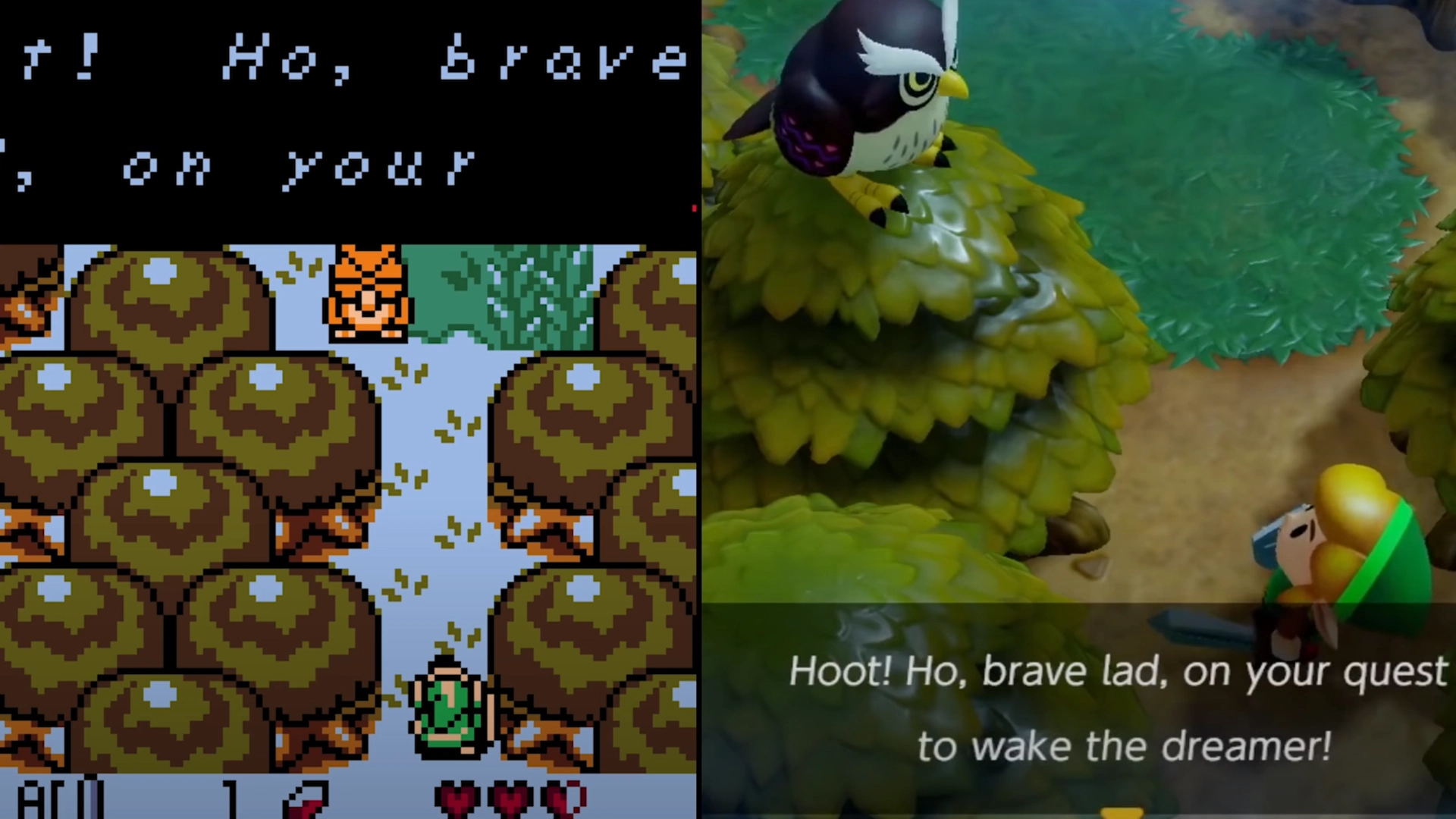 E voi? Cosa ne pensate? Questo titolo vi ha convinti? Fatecelo sapere.