È arrivata una nuova dose di azione classica di Sonic the Hedgehog! Oggi, SEGA ha pubblicato Sonic Origins Plus, il bundle "tutto in uno" che si espande da Sonic Origins, la raccolta di giochi classici di Sonic rimasterizzati in digitale per questa generazione di piattaforme da gioco.
Per festeggiare il lancio, SEGA ha pubblicato un nuovissimo trailer del titolo! Ecco quindi qua l'appropriato assaggio dell'azione supersonica che i giocatori potranno godersi da oggi:
Sonic Origins Plus aggiunge una serie di contenuti emozionanti alla già ricca collezione di Sonic Origins.
Tra essi troviamo 12 titoli per Game Gear e, per la prima volta in assoluto, Amy Rose come personaggio giocabile in Sonic The Hedgehog, Sonic The Hedgehog 2, Sonic 3 & Knuckles e Sonic CD.
Il titolo offre anche una dose extra dell'echidna rossa più amata dai fan, aggiungendo la possibilità di giocare nei panni di Knuckles in Sonic CD, con una serie di nuovi percorsi progettati per le sue abilità uniche.
I titoli per Game Gear sono emulati e accessibili dal Museo e includono:
Dr. Robotnik's Mean Bean Machine;
Sonic Blast;
Sonic Chaos;
Sonic Drift;
Sonic Drift Racing;
Sonic Labyrinth;
Sonic Spinball;
Sonic the Hedgehog (8-bit);
Sonic the Hedgehog 2 (8-bit);
Sonic Triple Trouble;
Tails Adventure;
Tails' Skypatrol.
Sonic Origins Plus include anche tutti i contenuti aggiuntivi pubblicati in precedenza per Sonic Origins, il Pacchetto Musiche classiche e il Pacchetto Divertimento premium. Con ancora più contenuti e una nuova edizione fisica premium, Origins Plus è la soluzione definitiva per giocare a 16 giochi classici di Sonic in un'unica collezione senza tempo!
Caratteristiche di questa raccolta
Una nuova frontiera del classico - Scoprite 4 classici di Sonic rimasterizzati in alta definizione, con una presentazione grafica migliorata, animazioni e accorgimenti pensati per la generazione attuale.
Modalità Classica e Anniversario - Fatevi strada a suon di scatti avvitati in varie zone nella modalità Classica, con la risoluzione originale del gioco e vite limitate. Potete anche provare la nuova modalità Anniversario, con vite infinite e su schermo panoramico HD.
Nuovi sbloccabili - Completate le missioni per sbloccare la modalità Specchio, nuove fasi, sfide, contenuti dietro le quinte, un lettore musicale, corti animati, fasi speciali e molto altro!
Edizione fisica premium da collezione - Aggiungete alla vostra collezione un artbook di 20 pagine e una copertina double face che omaggia l'era classica degli anni '90 di Sonic. 
Titoli Game Gear - Giocate dodici classici di Sonic per Game Gear, con hit come Sonic Drift 2, Sonic Spinball e Tails Adventure!
Nuovi personaggi giocabili - Giocate nei panni di Sonic, Tails, Knuckles o, per la prima volta in assoluto, nei panni di Amy Rose.
Bundle tutto in uno - Sonic Origins Plus include inoltre missioni estreme, sfondi aggiuntivi per le bande laterali, nuove animazioni dei personaggi nei menu, musiche aggiuntive dagli altri titoli di Sonic... e molto altro!
Sonic Origins Plus è ora disponibile in versione digitale e fisica su PlayStation 5, PlayStation 4, Xbox Series X|S, Xbox One, Nintendo Switch e PC (via Steam ed Epic Games Store). E' anche possibile acquistare il pacchetto di espansione di Origins Plus per Sonic Origins.
Per tutti i dettagli sui prezzi e le funzionalità delle diverse edizioni del gioco, vi rimandiamo al nostro precedente articolo!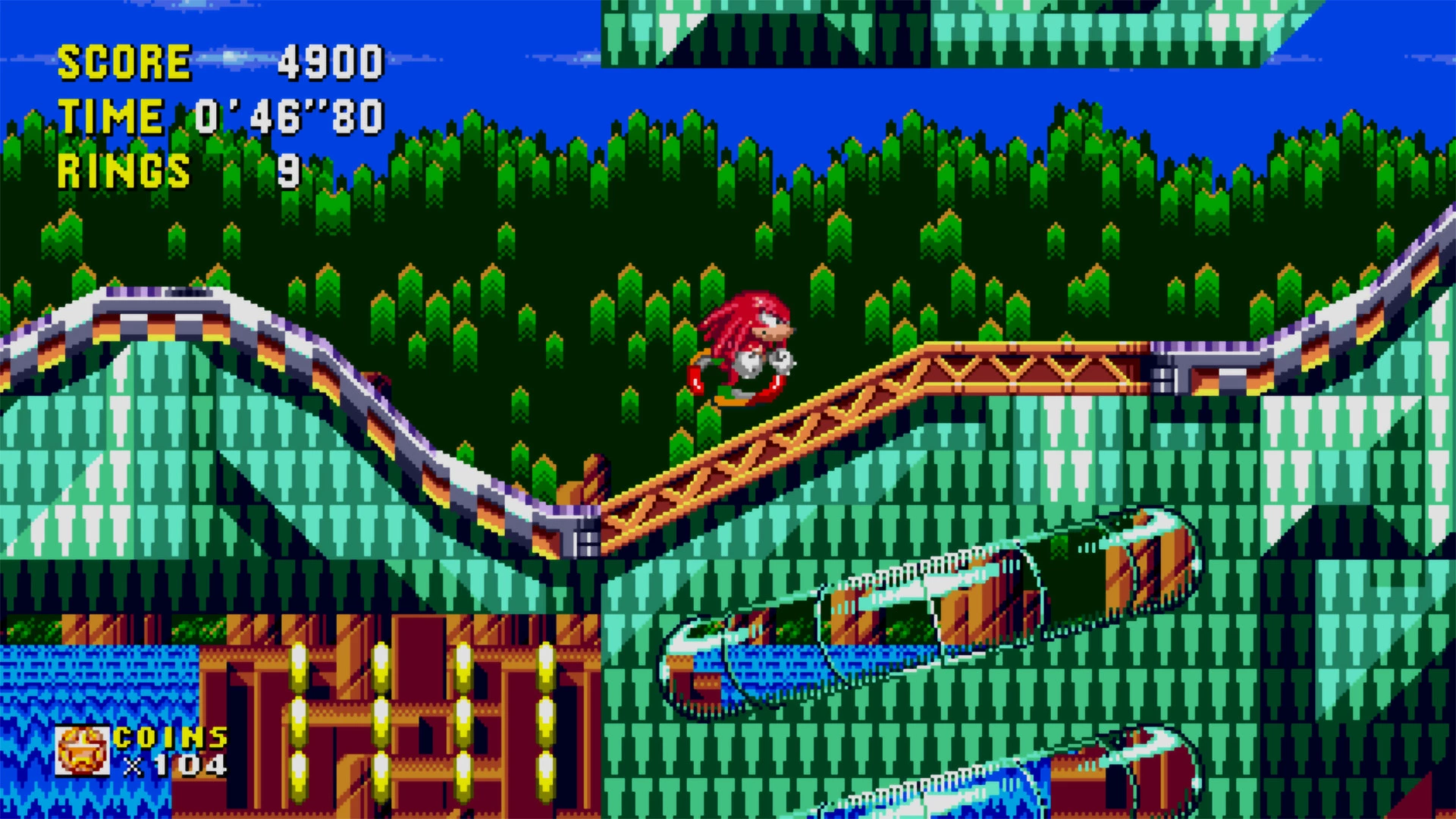 Se non volete perdere gli aggiornamenti sul Porcospino Blu, cliccate il link che trovate QUA per dirigervi al suo sito ufficiale.