Il team di Legends of Runeterra ha rilasciato oggi un nuovo Aggiornamento dev rivolto a tutti gli appassionati del gioco. Similmente al video degli sviluppatori dedicato a LOL, Riot Games ha così risposto ad una serie di domande della community, incluso il futuro del PvE e del PvP, le attuali priorità del team e i piani per un maggiore coinvolgimento della community.
Qui di seguito trovate il video completo con la panoramica degli sviluppatori!
Gli argomenti trattati
A parlare in questo aggiornamento di metà anno è stato il direttore di gioco Dave Guskin. Egli è tornato per rimarcare la centralità della community in questo 2023, sottolineando ancora una volta l'importanza del continuo dialogo tra sviluppatori e giocatori per il successo del titolo.
Qui sotto trovate i punti salienti trattati nel video:
La Community Card Kitchen, in cui Riot e la community di LOR progettano insieme una nuova carta, sta andando a gonfie vele. Il team condividerà ulteriori aggiornamenti con i giocatori in futuro, comprese ulteriori opportunità di collaborazione con i fan.
I giocatori hanno condiviso il loro entusiasmo per Il Cammino dei Campioni e il team sta dando priorità ai nuovi contenuti PvE, tra cui le sfide mensili e l'endgame per la popolare modalità.
Anche il PvP è una parte importante del futuro di Legends of Runeterra e nei prossimi mesi si vedranno più tornei ed eventi per la community.
Gli sviluppatori vogliono continuare ad aggiornare mensilmente il bilanciamento e i set di espansione, oltre ad aggiungere nuove modalità di gioco quando sarà possibile.
Riot sta lavorando per bilanciare i nuovi aggiornamenti cosmetici e rafforzare il nucleo del gameplay che è valso a LOR il suo grande successo.
Malgrado la richiesta da parte dei giocatori di un server globale, le discussioni interne e la sperimentazione hanno portato alla decisione che non sia ancora il momento giusto. Dato che al momento non si hanno le corrette risorse per implementarlo, questo non è però un no definitivo.
Legends of Runeterra si sta impegnando a realizzare delle panoramiche trimestrali costanti degli sviluppatori per rispondere alle domande della community.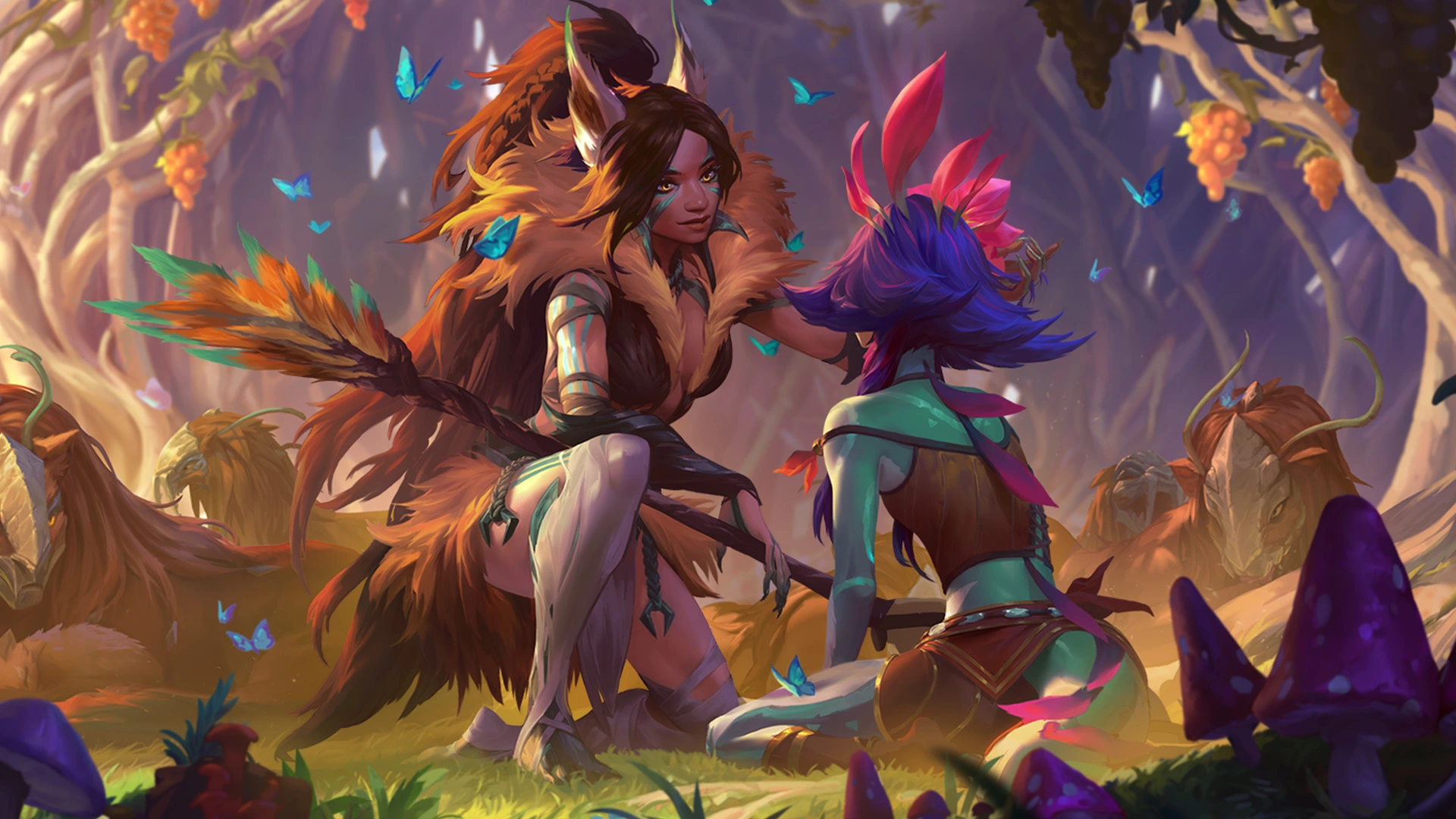 Potete trovare altri dettagli su questo titolo di Riot Games e sui suoi contenuti al link che trovate QUA!