Asmodee Italia è lieta di annunciare l'uscita, il giorno 22 marzo 2023, di Tom Clancy's The Division – Recruited, il primo avvincente romanzo di Aconyte Books dedicato alla rinomata saga di videogiochi postapocalittici della software house Ubisoft: Tom Clancy's The Division.
Tom Clancy's The Division è uno dei giochi di maggior successo nella storia dei videogame da quando il primo capitolo della saga è stato pubblicato nel 2016, e ad oggi conta più di quaranta milioni di giocatori in tutto il mondo.
Lo scrittore statunitense Thomas Parrott, già autore di racconti anche per le antologie di Arkham Horror e KeyForge, firma un military techno thriller mozzafiato le cui vicende narrate si svolgono dopo gli eventi accaduti nel videogame Tom Clancy's The Division 2, donando agli appassionati nuove avventure in territori già familiari, prima di spingersi in regioni del tutto inesplorate. Primo libro di una nuova ed emozionante serie fatta di azione, intrighi e sopravvivenza, Tom Clancy's The Division – Recruited introduce nuove location, nuove fazioni e nuovi terribili nemici nell'universo di The Division e vede un'agente reclutata da poco diventare la miglior speranza della Divisione Strategica Nazionale per evitare che un diabolico complotto distrugga per sempre l'agenzia, ultima risorsa in una Washington DC devastata.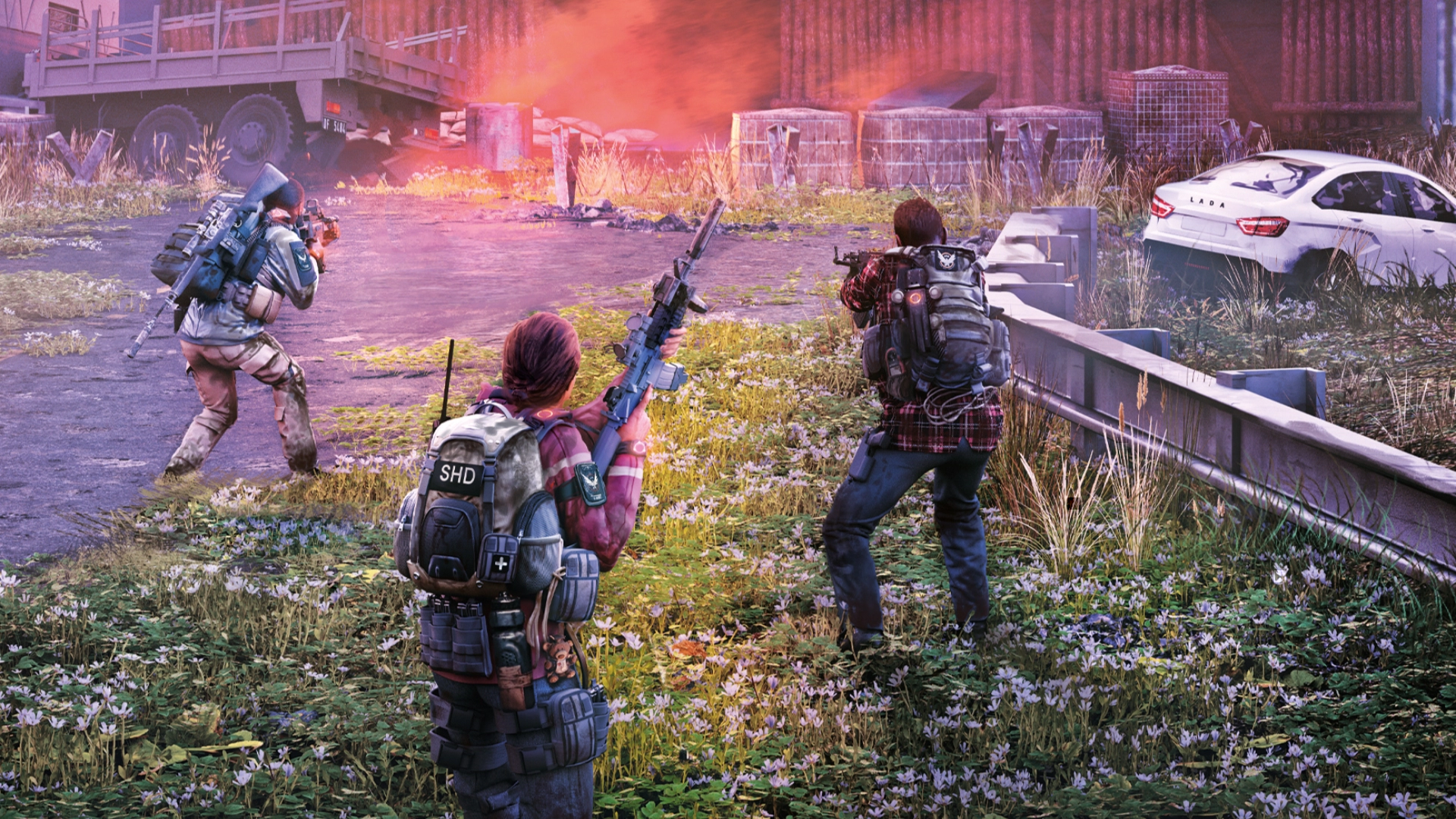 Recruited, una sinossi
Maira Kanhai ne ha abbastanza. Da quando l'epidemia di veleno verde ha colpito Washington DC, la sua laurea in Sicurezza Informatica è inutile, non può tornare in Marina e i suoi sforzi iniziali per mettere al riparo il Maryland hanno portato a un errore fatale: la morte di suo fratello.
Ogni giorno nascono nuove fazioni intenzionate a radere al suolo la sua città… finché non spunta un'unità d'élite, la Divisione Strategica Nazionale, portando speranza. Quando una granata uccide uno dei loro agenti, Maira ha improvvisamente la possibilità di fare la differenza come nuova recluta e riportare l'ordine nelle comunità sofferenti che vivono ormai di stenti… Sempre che riesca a passare i test e a sconfiggere una volta per tutte i nemici che tramano per eliminare la Divisione.
Imperdibile per gli appassionati della serie di videogame The Division, Tom Clancy's The Division – Recruited è una lettura consigliata anche per tutti i fan della letteratura techno thriller e delle spy stories con una forte componente militare. In Tom Clancy's The Division – Recruited potranno ritrovare le atmosfere tipiche dei romanzi del compianto Tom Clancy, accanto ai quali Recruited non sfigura.
Tom Clancy's The Division – Recruited sarà disponibile all'acquisto dal giorno 22 marzo 2023 in tutte le migliori librerie e in versione ebook, ed è già preordinabile su Amazon.