Bandai Namco Europe ha annunciato oggi Reunion of Memories, un DLC in arrivo per One Piece Odyssey, il GDR basato sull'iconico franchise, uscito a gennaio di quest'anno.
I famosi pirati della Ciurma di Cappello di Paglia si stanno finalmente riposando dopo le loro incredibili avventure sull'isola di Waford e a Memoria, il mondo creato dai loro ricordi.
Scoprite cosa attende Rufy e i suoi compagni nel trailer qui sotto!
Mentre il gruppo sta celebrando la loro ultima notte insieme prima di issare nuovamente le vele, compare una misteriosa ragazza. La giovane è molto simile a Lim ed è vestita completamente di nero, con il volto coperto da un cappuccio e un sinistro cubo oscuro in mano. Chi è veramente costei? La ciurma sarà costretta a tornare a Memoria e ad Alabasta, anche se avrà qualcosa di diverso dall'ultima volta... mentre il cubo necessario per fuggire è scomparso!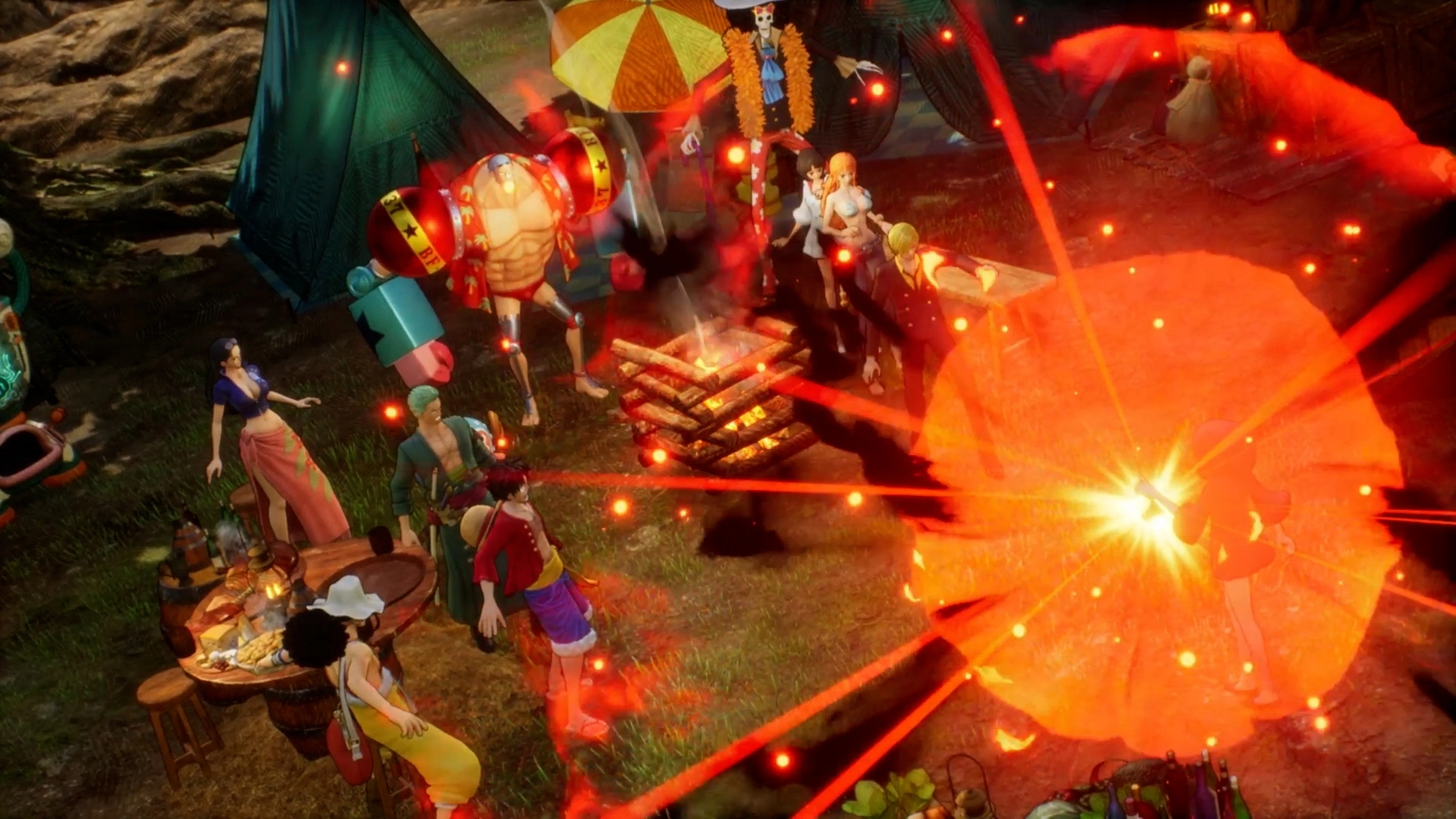 Il mondo dei ricordi non è più lo stesso e Rufy e i suoi amici dovranno quindi trovare un modo per tornare, ma non prima di aver fatto luce su un ultimo mistero.
Katsuaki Tsuzuki, producer di One Piece Odyssey, ha registrato un messaggio speciale per svelare alcuni dettagli sul nuovo scenario aggiuntivo in arrivo. Il video con sottotitoli in Italiano è disponibile qui sotto:
Vi ricordiamo che One Piece Odyssey è già disponibile per PlayStation 4, PlayStation 5, Xbox Series X|S e PC. Per tutte le piattaforme è anche disponibile una versione demo, nel caso si voglia provare il gioco.
Per maggiori informazioni su One Piece Odyssey: Reunion of Memories e su altri titoli di Bandai Namco Europe, seguite il link al sito ufficiale QUA!