Microids è lieta di annunciare Agatha Christie - Hercule Poirot: The London Case, l'attesissimo sequel di Hercule Poirot: The First Cases. Sviluppato dal pluripremiato studio Blazing Griffin, il team dietro al primo episodio che ha vinto il Best Game Award ai BAFTA Scotland nel 2022, questo gioco di avventura e investigazione uscirà su PC, Nintendo Switch, PlayStation 4, PlayStation 5, Xbox One e Xbox Series X|S nell'estate del 2023.
In questo nuovo capitolo dedicato a Hercule Poirot, i giocatori vivranno una storia emozionante e originale. Fedele allo stile e al tono di Agatha Christie, in questo episodio verrà presentato Arthur Hastings, l'amata spalla di Poirot.
Insieme, sono stati incaricati di trasportare in sicurezza un'opera d'arte di inestimabile valore che sta per essere esposta a Londra. Tuttavia, la serata di inaugurazione non andrà secondo i piani... i detective saranno chiamati a risolvere un nuovo mistero nel cuore di Londra.
Agatha Christie - Hercule Poirot: The London Case sarà caratterizzato da un gameplay avvincente e porterà i giocatori nel mondo di Hercule Poirot. Potranno esplorare la capitale, cercare indizi, interrogare sospetti e testimoni e risolvere così questa nuovissima indagine.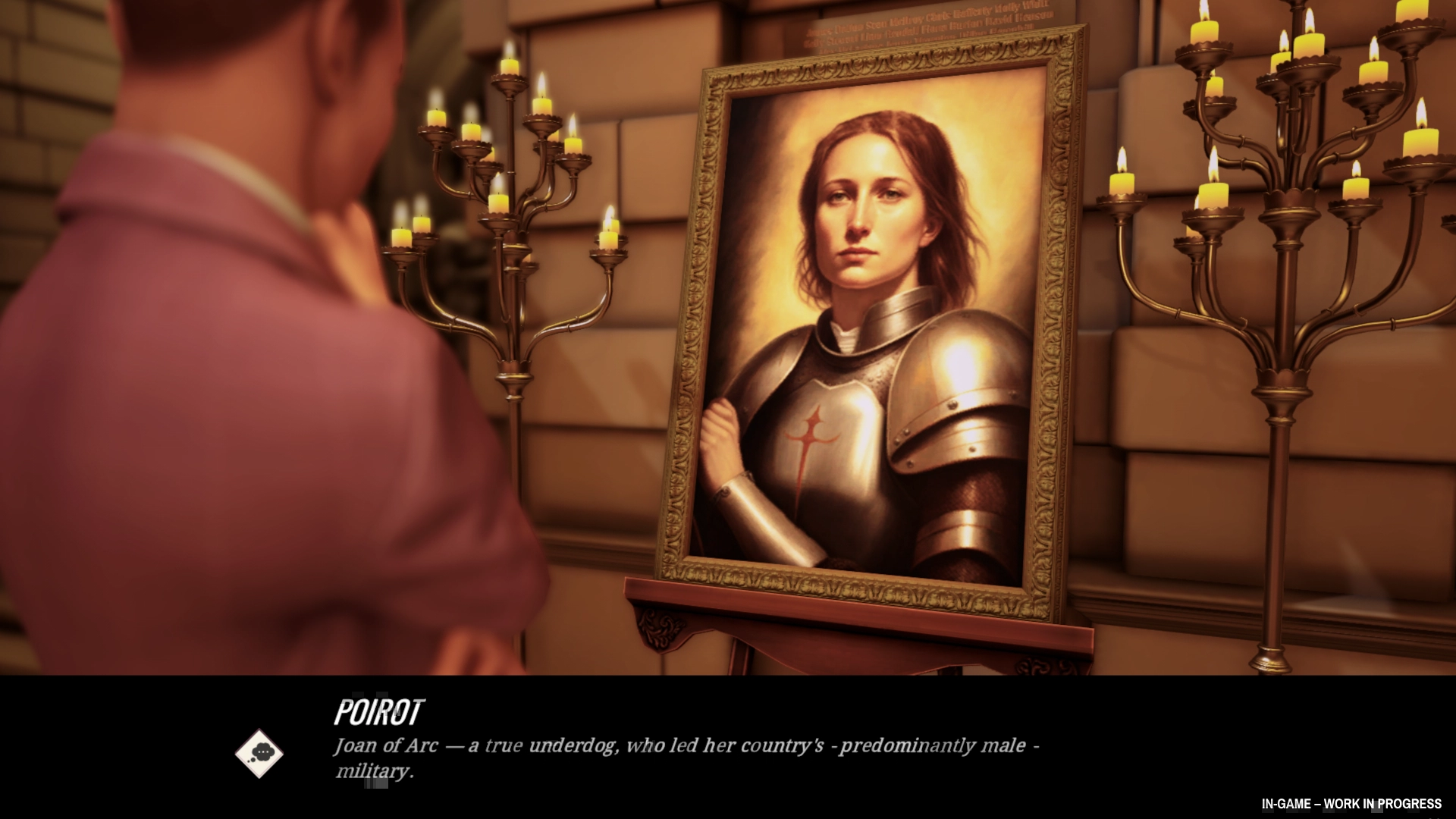 Caratteristiche chiave di Hercule Poirot: The London Case
- Un mistero tutto nuovo -
Scritto dal pluripremiato team che ha lavorato ad Agatha Christie – Hercule Poirot: The First Cases, si tratta di una nuova avvincente avventura di Poirot, con un nuovo cast di personaggi che sfidano il grande detective.
- Interrogatori di testimoni e sospetti -
Risolvi i misteri e sfida i sospetti utilizzando il nuovo sistema di match puzzle per individuare le incongruenze sul posto.
- Ispezione di ambienti e oggetti -
Esplora tutti i nuovi ambienti e dai un'occhiata più da vicino con i nuovi puzzle di ispezione in prima persona, per una visione più cinematografica delle scene.
- Mappe mentali e profili dei personaggi -
Tornano le iconiche mappe mentali del gioco, che permettono di usare le famose piccole cellule grigie di Poirot per costruire impegnative mappe mentali e tracciare i collegamenti corretti in grado di risolvere il caso. Lo stesso avverrà anche per i vari sospettati: Poirot potrà raccogliere fatti e informazioni su ognuno di loro per costruire profili dettagliati dei personaggi, fondamentali per risolvere il caso e scovare il vero criminale.
- Ambienti migliorati -
Maggiori dettagli, effetti meteorologici e audio migliorato danno più profondità e vita a ciascuna delle nuove scene di gioco isometriche di Londra.
- Completamente doppiato -
La storia prende vita grazie a una storia completamente doppiata in inglese, francese e tedesco.
Per maggiori informazioni su Agatha Christie - Hercule Poirot: The London Case, vi invitiamo a visitare il sito ufficiale QUI.